Add History and Style to your next project

The joy of using wood within any building is the ability to bring nature inside and provide a feature that is unique both in its style but also its material. The Reclaim Collective enhances those options even further blending the warmth and individuality of wood, the environmental benefits and historic interest from using reclaimed timbers.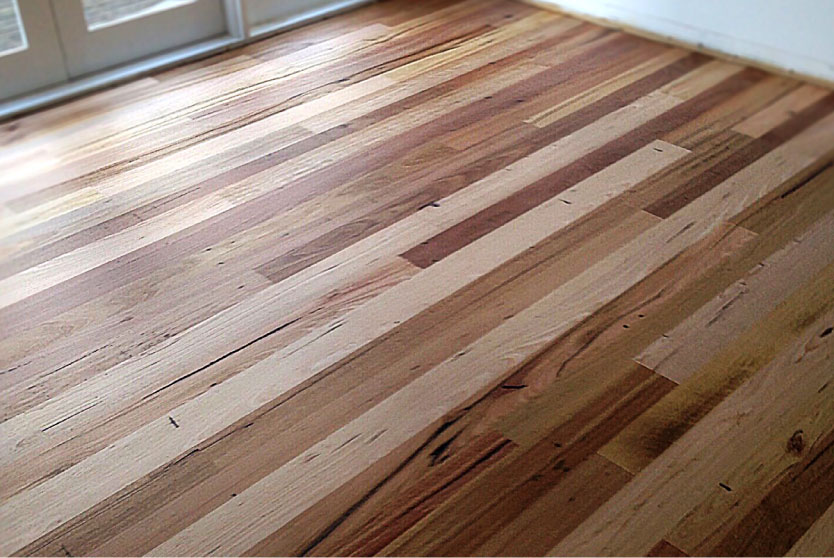 Unique History

Reclaimed timbers sourced from building projects around Australia offer an individual look and feel that cannot be obtained with new timbers. Not just unique in colour, each piece of the Reclaim Collective retains the personality of its previous life with the appearance of nail holes, saw> marks, brush marks and other distinctive characteristics.
Removed by a licenced demolisher and holding full chain of custody documentation the Reclaim Collective has a range of timbers including Victorian Ash, Blackbutt Messmate, Spotted Gum as well as other distinctive and unique species.
Initially focused on flooring products, the Reclaim Collective will be expended into other architectural applications that will offer your project not just a distinctive look but an added piece of Australian building history.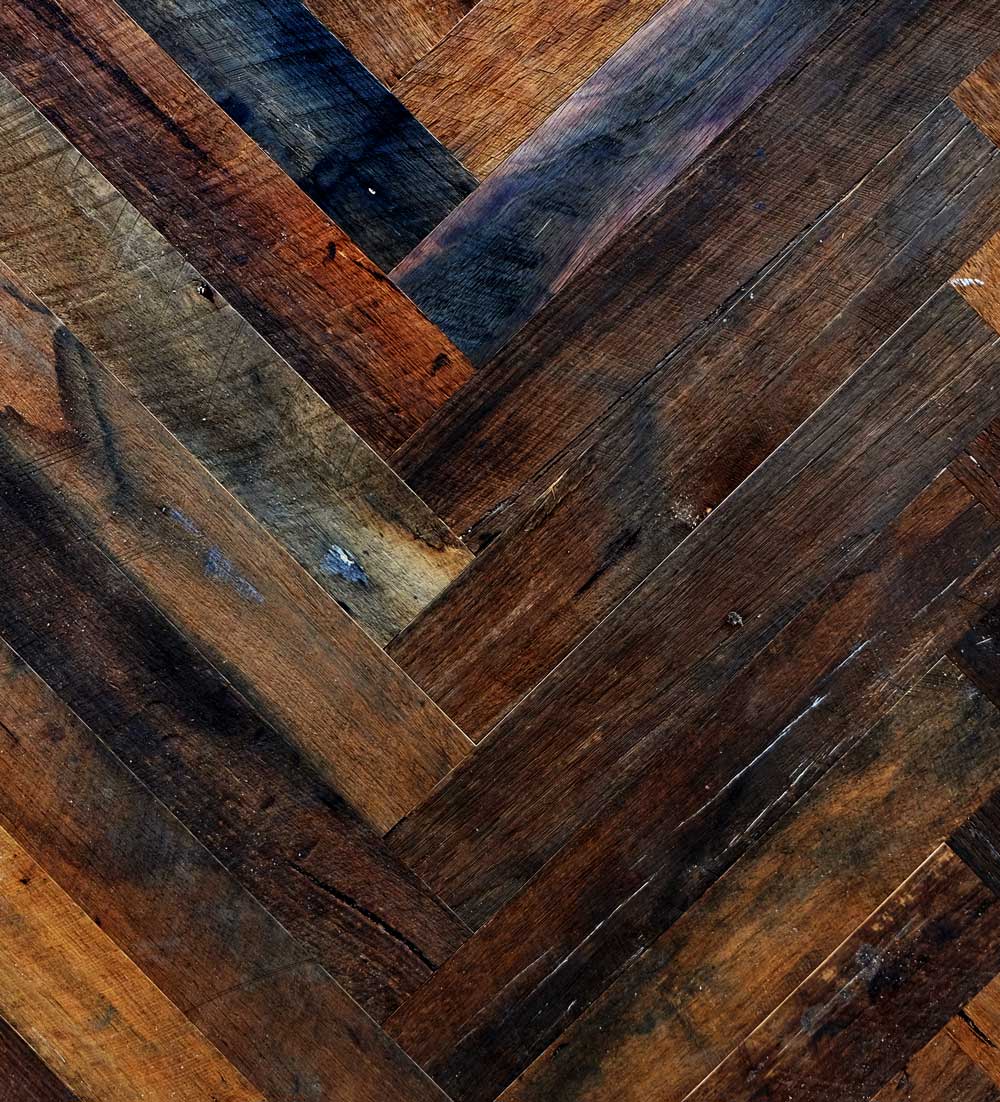 Modern Strength

With unparalleled environmental credentials the flooring timbers within the Reclaim Collective are bonded with FSC certified Russian Birch plywood using exterior bond glue.
This manufacturing process ensures strength and durability. You are able to use the Reclaim Collective in all forms of flooring and panelling and have confidence that it will remain a feature of your project.
Natural Colour Ranges: Blondes, Reds and Browns
Finishes: Raw, UV Oil, UV lacquer
Styles: Plank, Herringbone, Chevron
Widths: 85mm, 100mm,160mm*,170mm, 200mm* (*book matched)
Thickness: 15mm
Length: up to 3m