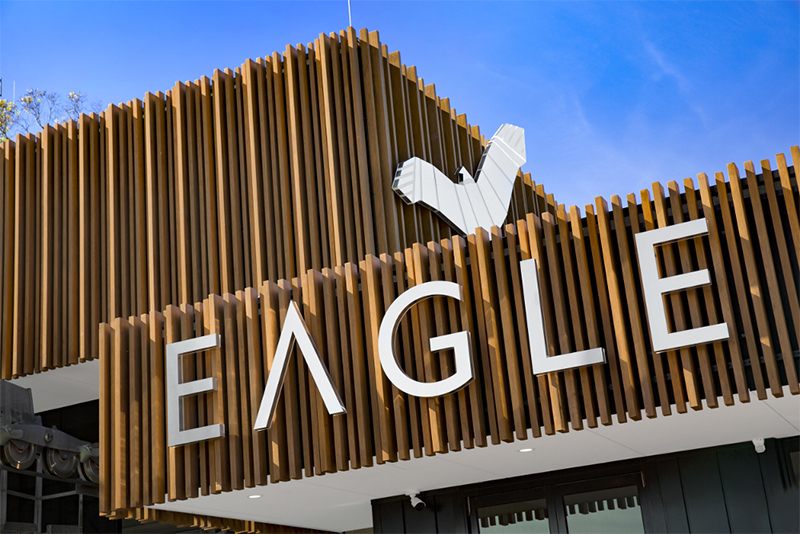 Re-opened in December 2016, Arthur's Seat is a much-loved Melbourne icon.

Working with the builder and Biowood, McGann Architects designed simple fixing details (including the corners) that utilised economical off-the-shelf componentry, enabling designers and builders to easily replicate them in the future.
View the photos of the completed project.
The Biowood battens were utilised as a rain screen or decorative feature, vertically fixed to horizontally laid steel Duragal galvanised RHS at 900mm centers. Cost-effective stainless steel plates were utilised to secure the Biowood battens, allowing for minimal visibility of the fixing details.
The steel RHS is attached directly to the concrete facade with 70mm Wurth Ammo masonry screws.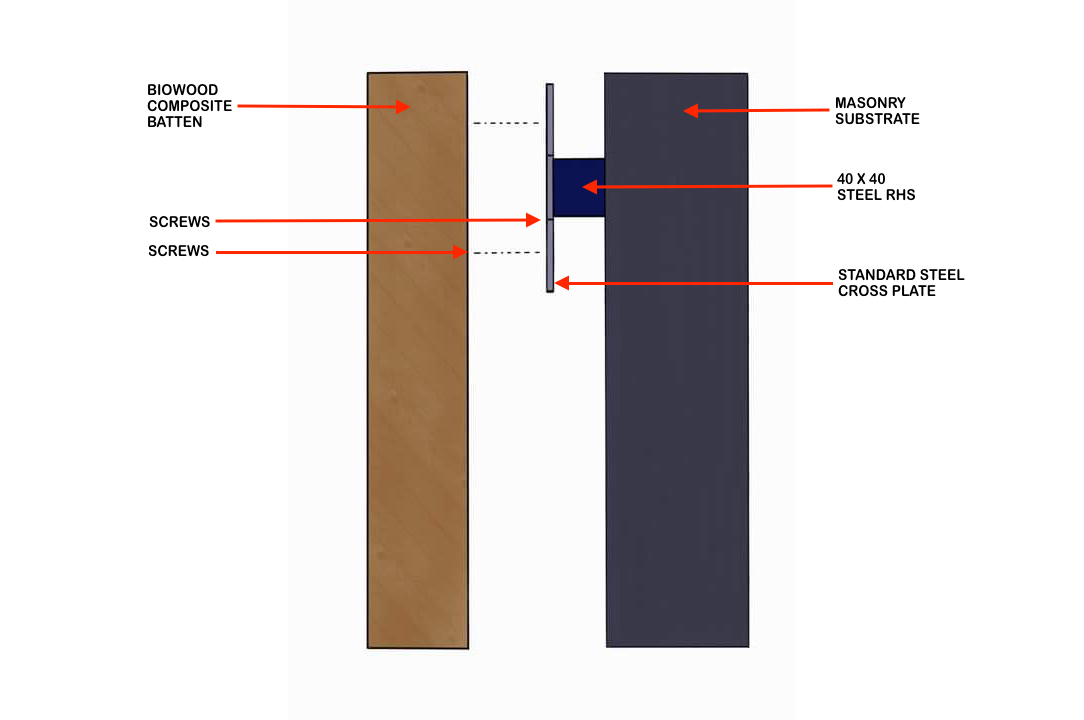 VIEW: SECTION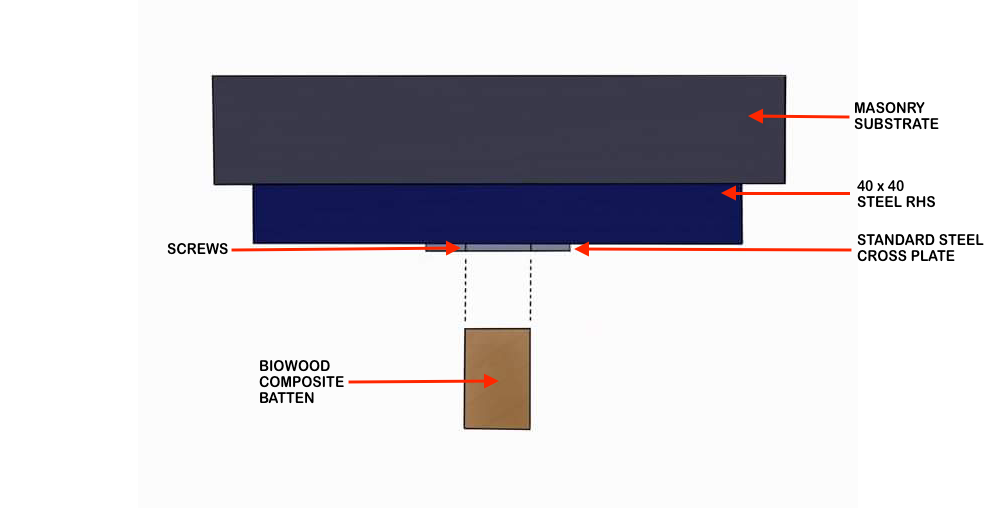 VIEW: PLAN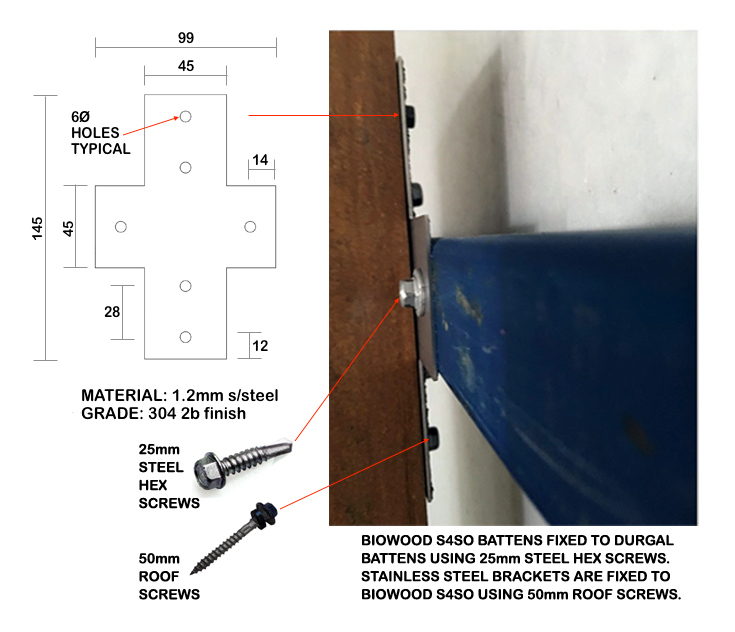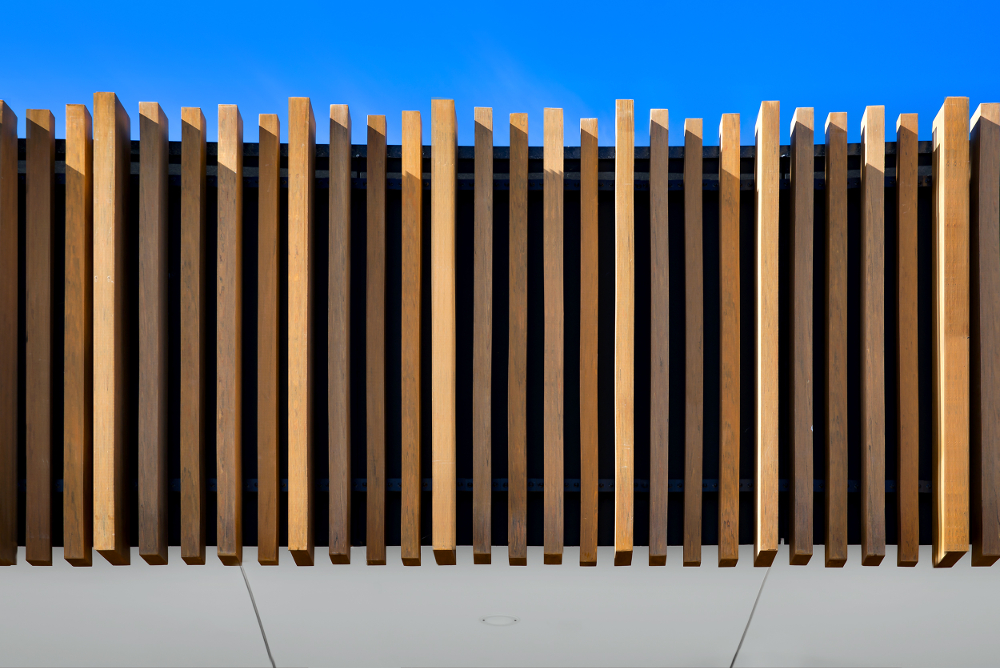 To realise the textural effect, the architect used Biowood 50x50mm, 75x50mm, 100x50mm, and 150x50mm battens with a 50-mm gap between each batten. (Biowood has ## sizes in the range.)

With minimal storage space on-site—and to minimise on-site labour—Timberland were also able to provide the following:
Boards cut to the required length
Pre-finished, so no finishing is required on-site
Staggered deliveries, so as not to take up too much room on-site